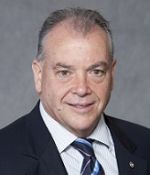 Colin Crawford
National Franchise Manager and Senior Business Broker
| | |
| --- | --- |
| Contact: | 0425 838 800 |
| Email: | |
Expanding a business using a franchise system in Australia is a specialist field which few know a whole lot about. Colin has 30 years of experience under his belt, and has assisted countless business owners and management teams grow their business locally, nationally and internationally.
Having owned and managed a franchise strategy company prior to joining the Wollermann Franchise Developments team, Colin is well aware of the key skills required to build a successful business, create a national network in Australia and expand a business internationally. His company was involved in developing the Optus World franchise, the Shell and Coles multi-site business model, Hardy Spicer's franchising model, BreadTop food retailing network, through to franchising and/or licensing businesses in industries as diverse as wedding dresses, glass protection and accounting services.
With his wealth of experience, Colin is able to guide business owners from the initial franchise setup, through to recruitment and settlement.
One of Colin's franchising achievements involved the national roll-out of a vending machine operation, which required the recruitment of licensees to exclusive territories across Australia – from Perth to Cairns. Recruiting licensees raised several million dollars for the licensor and generated an ongoing income stream.
Colin has also been a director and on the board of client companies ranging from general engineering, renting equipment, commercial and residential maintenance to food / hospitality, automotive mechanical repairs and sports retailing. He has also managed a number of franchise groups and is up-to-date with the latest Franchise Code legislation.
Give Colin a call on 0425 838 800 to assist you with your business future.