Our Services
Franchise Strategy Development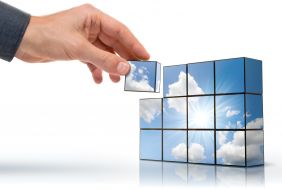 There are many ways to grow a business and there are dozens of different
expansion strategies. What is the best way to expand your business?
That is what WFD is all about – developing the best franchise strategy for your business's future, and bringing all these components together to achieve your business expansion goals.
Business Expansion Services
Pre-Franchising Systems Development
Franchise Implementation Strategy
Business Feasibility Study
Licensing / Distribution Strategy Plan
Information Memorandum
Territory Demographic Analysis
Site Selection Analysis
Statistically-valid Customer Research
Franchisor Consulting
Franchise System & Code Audit
Franchisee Compliance Audit
Franchisor Network Management
International Expansion Strategies
Operations and Training Manuals
The heart of any successful franchise is its Business Systems. These systems are documented in the Operations and Procedures Manuals and delivered to franchisees via Franchisee Induction and Training Manuals.
The manuals also link in with the Franchise Agreement and Disclosure Document.
The type and number of manuals required will vary from company to company and from industry to industry. For example, a large established corporation with a national distribution system may require a full and extremely comprehensive suite of manuals (for compliance, instruction, control and enforcement), whereas a newly established franchise group may only require just a couple of manuals to facilitate training and uniformity of each outlet's operation in its territory.
WFD consultants have extensive experience in preparing operations manuals in industries as diverse as Food and Hospitality, Trade Services, Automotive, Business Services, HR, Retailing and Home Services. We can also assist clients to prepare their own manuals using WFD's know-how and experience.
Operation Manuals
Franchisor Operations, Policy and Procedures Manuals
Franchisee Operations and Procedures Manuals
Induction Training Manuals
Regulatory Compliance Manuals:
Quality Assurance
Human Resources
Review of existing Franchise Manuals and Updates
Legal Documentation
In Australia the franchising industry is governed by the Competition and Consumer Act 2010 – Franchise Code of Conduct, regulated by the Australian Competition and Consumer Commission ("ACCC").
To own and operate a franchise in Australia, a franchisor must prepare a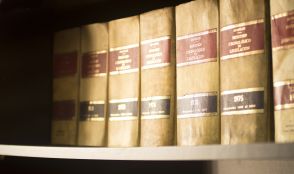 Franchisor Disclosure Document and make it available to a prospective franchisee prior to the franchisee signing a franchise agreement or paying a franchise fee. In addition, there are a number of other obligations for a franchisor in recruiting new franchisees into the network.
Skip the hassle of using different lawyers and consultants – we handle it all for you under the one roof. Despite its apparent complexity, we prepare and deliver to you a full suite of Code-compliant legal documentation at the commencement of your franchisee recruitment activity – saving you time, expense and the risk of unwanted scrutiny by the regulators.
Using WFD's Law Specialists
WFD has its own in-house Franchise Law Specialist. Robert Toth is the only Australian lawyer accredited with the International Franchise Lawyers Association ("FLA").
Using your own Franchise Lawyer
At WFD, we team with our clients who already have a franchise lawyer. Our strategic consultants often prepare the franchise pre-planning work, develop the legal brief and manage the preparation of the Franchise Agreement, Disclosure Document and recruitment legal forms in conjunction with our client's legal advisers.
Legal Documentation and Assistance
Franchise Legal Brief
Franchise Disclosure Document
Franchise Agreement
Intellectual Property Registrations
Company Structure Planning
Franchise Code Compliance Checklist
Licensing and Distributor Agreements
Master Franchise Documentation
International Business Agreements
Employment Law Matters
Commercial and Retail Leasing
Buying and Selling Business Agreements
Franchise Dispute Resolution
Franchise Mediation
Premises Leasing
At WFD we have experienced leasing specialists able to find that unique site for your next franchised outlet.
New Store Site Selection
Lease Assignment/Rent Negotiation/Lease Surrender
Lease Renewal Negotiation
Franchisee Selection and Recruitment
Parent company Wollermann's history has been built on the back of selling businesses. With over 25 years' experience we know what it takes to attract and appoint new franchisees for a new store or a territory.
It is in recruitment that most other franchise consultants fall short – lacking the expertise or experience to successfully recruit new franchisees to your network. But at WFD, we are a genuine one-stop, all-inclusive franchise consultancy. It is in the total service delivery of franchise strategy development AND franchisee recruitment that we excel.
We begin by understanding your business and profiling your "ideal Franchisee". Having appointed new franchisees to green-field sites (brand new outlets), we have the expertise to attract the right candidate and handle the sales process – from initial enquiry through to signing the franchise agreement.
Franchisee Selection and Recruitment
Franchise Information Kit
Franchise Brochure Copy
Franchise Application Form
Franchise Lead Generation Strategy
Franchisee Selection and Recruitment
Potential Franchisee Profiling
Selling Your Franchise Business
Selling a franchised business is very different to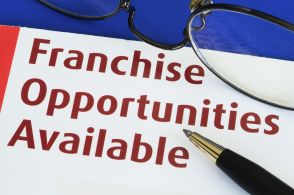 selling an existing non-franchised business to a new owner.
Most business brokers in Australia are unaware of the differences required.
At WFD, we act on behalf of franchisors to sell existing sites and for a franchisee to exit their franchised business.
Our consultants have sold franchised businesses for the following brand name companies over the years.
| | | | |
| --- | --- | --- | --- |
| Ace Body Corporate | Coffee Club | La Porcheta | BP Service Stations |
| Australia Post | Degani's | Magic Hand Carwash | Sportspower |
| Bakers Delight | Dent Master | Michel's Patisserie | Subway |
| BB's Coffee & Bake | Domino's Pizza | Mr Rental | Tatts |
| Beaurepaires | Donut King | Optus World | Tint A Car |
| Breadtop | Gloria Jeans Coffee | Pie Face | Tyre Factory |
Services
Franchise Business Profile
Franchise Lead Generation Marketing
Franchisee Business Recruitment