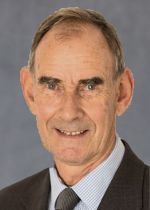 Roger Dickeson
Senior Franchise Consultant
| | |
| --- | --- |
| Contact: | 0400 408 424 |
| Email: | |
Roger Dickeson has spent his career in the SME business planning and development field. For more than 25 years, Roger has worked as a consultant, adviser and practitioner in franchising, licensing, business development and capital raising, both for consulting firms including IF Consulting, Franchise Developments, Bass Consulting Group and DC Strategy, as well as in his own consulting practice.
A skilled communicator and business writer, Roger has been instrumental in developing franchising and licensing business systems for clients throughout Australia, New Zealand and across the Asia-Pacific region.
With formal qualifications in Marketing and International Trade, Roger's work routinely involves the development, documentation and implementation of strategic business plans for client companies, as well as negotiating complex legal and financial agreements between licensors and their local, national and international franchisees and licensees.
Over his career, Roger has been directly involved in the development of many of Australia's most prominent franchise and licensing systems including Capt'n Snooze, Athlete's Foot, Guardian Chemists, Pizza Haven, Jim's Mowing, United Home Services, Autobarn, Breadtop Bakeries, Mulberry Child Care, GlassPro Techologies, LVX Hospitality, Resimax Group and many others.
As a senior consultant at I. L. Wollermann, Roger's depth and breadth of experience in franchising ensures that our franchising and business development clients have access to the best advice and implementation skills irrespective of their industry or business type.
Give Roger a call on 0400 408 424 to assist you with your business future.